Below is Zelda, a 4 inch doll created for "In the Pink", a collaborative book project.
Her face, body, and shoes have been hand-painted and she wears a pink polka dot dress.






Please click below to see pink art created by other talented artists who have taken part in this project.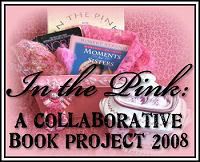 Zelda has been placed next to a small spice bottle to give you an idea of her tiny size.




~MB, craftswithcare